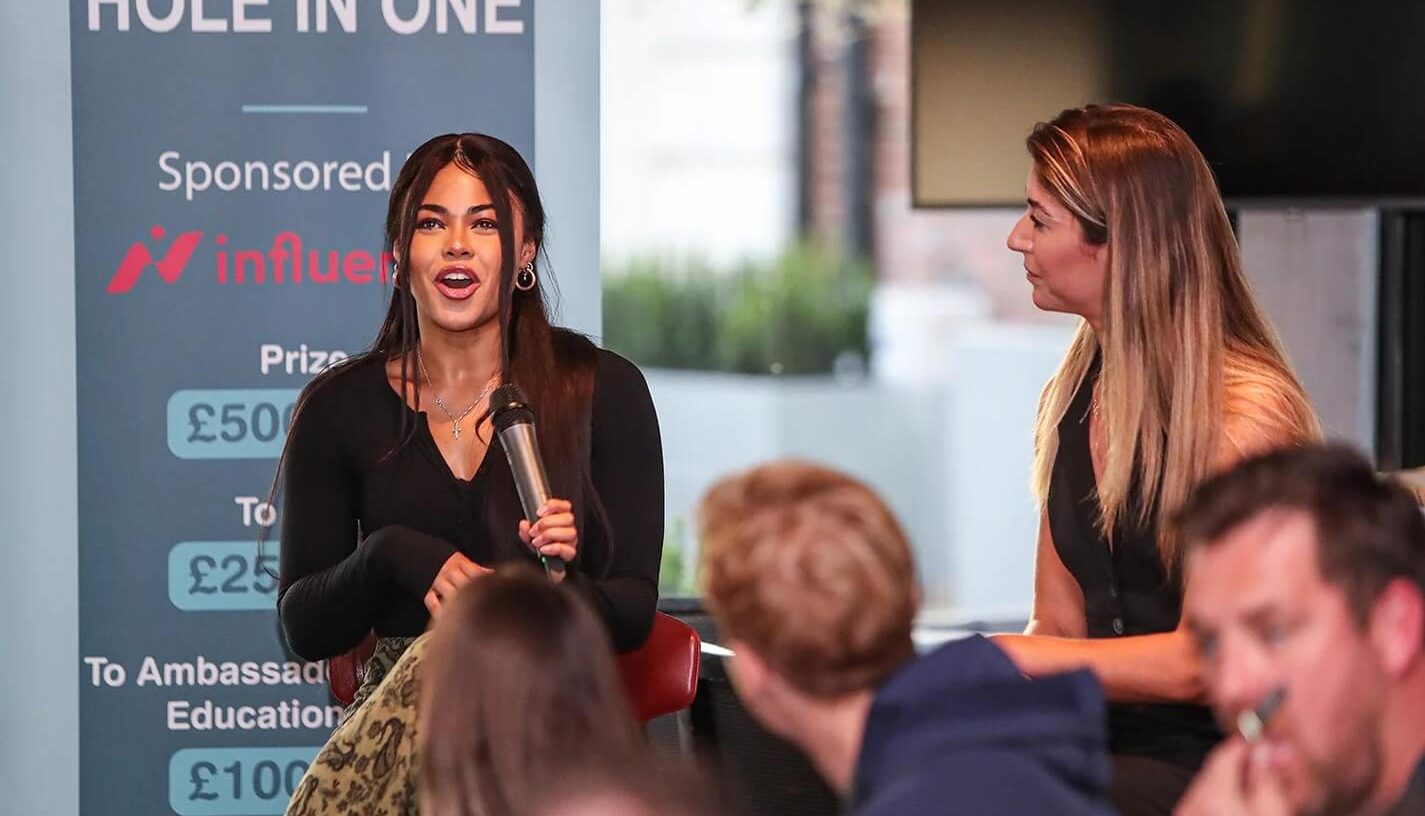 Future
AG raises almost £35,000 for The Prince's Trust
Ambassadeurs Group, golfers, and social media star Caspar Lee help a future generation of stars like Jessica Wallis realise their dreams.
A charity golf day run by Ambassadeurs Group in partnership with social media influencer Caspar Lee has raised £35,000 for The Prince's Trust. The charity fundraising event, at the Grove Hotel and Golf Resort in Hertfordshire, has smashed its £10,000 target. Money raised will go directly to The Prince's Trust RISE, a social movement created by The Prince's Trust, that brings together entrepreneurs, changemakers and philanthropic pioneers to help young people across the UK.
The Prince's Trust Grants
It is well known that inspirational careers have been launched by The Prince's Trust. The actor Idris Elba was awarded £1,500 by the charity to help launch his acting career, whilst David Oyelowo's grant from The Prince's Trust enabled him to join the National Youth Music Theatre and cemented his own desire to act.
Today The Prince's Trust continues to support a new generation of young people. Jessica Wallis, from Bromley in Kent, is one of them. She had always wanted to pursue a career in the notoriously competitive entertainment industry. With a sparkly personality, energy, and drive, she had lots of the attributes to achieve her ambition. But she needed a lucky break – and they were hard to come by during 2021 as people were working from home. 'I was struggling during the pandemic, and it all felt a bit hopeless,' she says. 'My grandparents were watching television and Ant and Dec mentioned the Making it in Media course they were running with The Prince's Trust.'
It was the break she was looking for. As part of the Prince's Trust RISE, which is aimed at getting young people aged 16-25 into their chosen careers, the television personalities had put their name to Ant & Dec's Making it in Media programme. Jessica was one of the first young people to take part in the two-week course, which gave an insight into every aspect of the industry from behind the camera to hosting and presenting, and it has transformed her outlook. 'It boosted confidence for a lot of people,' she says. 'Every one of us was like-minded. And we learned a lot – it wasn't just one topic.'
Ant and Dec were more than figureheads; they met the young people on the course and got to see their final showreels. At the time Ant said that it showed 'young people's creative potential is unlimited'. It is something that Jessica has proved, and she has grabbed every opportunity.
The Prince's Trust has been helping young people since it was founded in 1976. For Caspar, who joined The Prince's Trust RISE board in 2021, the success of the golf day is a remarkable achievement. 'All the money coming in will be donated directly to The Prince's Trust. The generosity of Ambassadeurs Group in all their other support for the event – which I would struggle with on my own – is simply incredible. 'They are all about paying it forward.'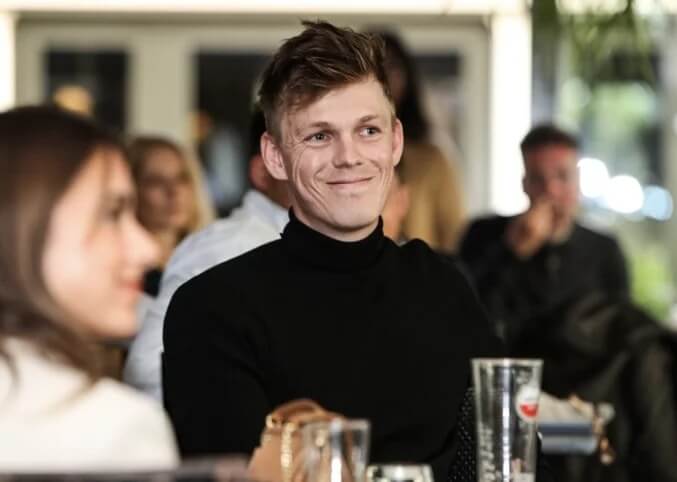 For Ambassadeurs Group, the decision to support charity initiatives is simple: 'We are committed to raising standards and supporting people and communities in a meaningful way, through the good causes and charities who are able to have the greatest impact,' explains Krishna Hathi, Head of Charity Initiatives.
'The Princes Trust have changed the lives of so many young people through their fantastic education, employability and enterprise programmes and we hope to be able to support more young people to be able to access this opportunity.'
Jessica, who was interviewed by broadcaster Gabbie Partington at the golf event, has an ambition to be in front of the camera but describes herself as 'a jack of all trades' who wants to learn how everything works in the entertainment industry. The Making it in Media course was followed by a Get Hired event where Jessica and the other young people got the opportunity to interview for media-related roles. Jessica was accepted by all three of the roles she applied for, and chose to work with Lifted Entertainment, part of the ITV Studios and home to Ant & Dec's Saturday Night Takeaway. She was a location, production and talent runner, which helped hone her understanding of all aspects of the industry.
'It opened my eyes to what I wanted to do. I was being paid to do something I love,'
she says.
She was so successful she was invited back earlier in 2022 to work on the live Saturday shows. From there she has moved to work for Remarkable Television's Sunday Brunch programme. She is clear that without The Prince's Trust she would not have the chances she has grasped so readily. 'If I had not done the course, I would have felt disheartened. I needed the experience to get a job and I couldn't get the experience. I was happy to be one of the first people to do the course.'
Like many young people, Jessica is ambitious and motivated. She simply lacked an opportunity, which The Prince's Trust has given her. For now, the sky is the limit. One of her role models is the American actress Zendaya – 'she smashes it'. And there is no reason she can't achieve success in her chosen field. 'If someone is in the position I was [before Making it in Media] I would say to never let go of your spark or passion. Listen to your intuition and follow your dream.'
What is the Prince's Trust RISE?
The Prince's Trust RISE is a next gen giving group and a network of 21-40 year olds who are passionate about social mobility. Each £1000 raised helps a young person, and gives them the opportunity access end-to-end support across education, employability, and enterprise programmes with the ongoing assistance of a trained youth support worker. RISE is there for young people who haven't been nurtured by family, mentors and teachers; who haven't been shown that success is within in their reach and who have not been given the opportunity to grow and realise their potential.