Giving Back
Education from the inside out
AG's corporate philanthropy and community engagement are concentrated across four areas, which are organised across the year. Our Summer of Sharing was the highpoint of a quarter shaped around education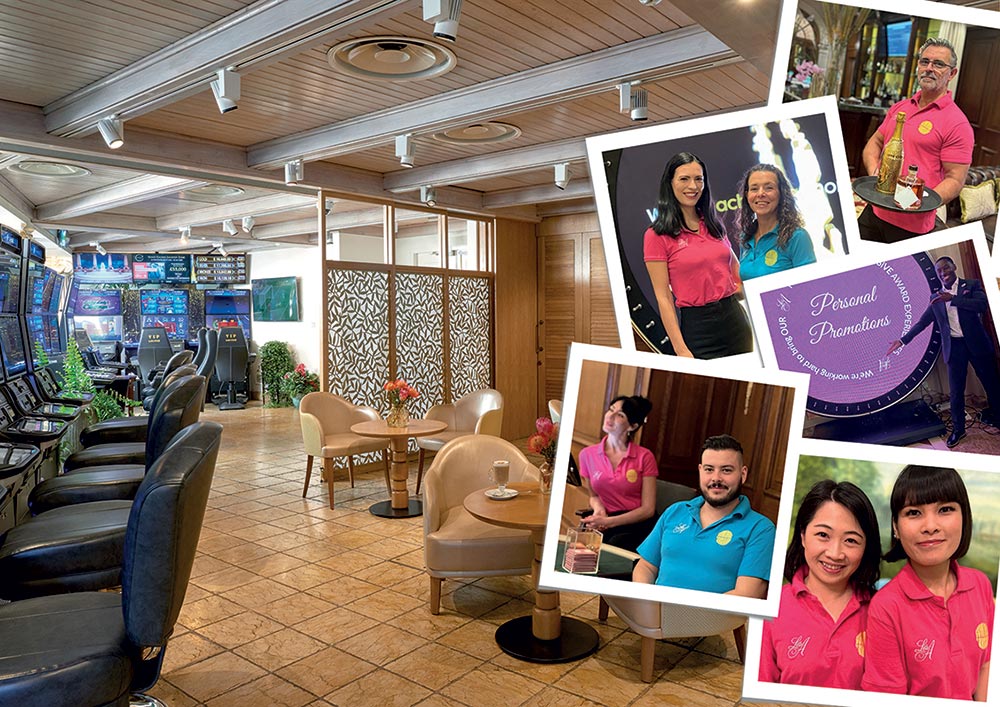 FOR many businesses the idea of giving back is an important addition to their daily work. At AG giving back is woven into the fabric of all the companies and people who work across the Group, from Les Ambassaduers Club through to the restaurant at 6 Hamilton Place. For the past three months its efforts have been concentrated around awareness and fundraising for education, culminating in its Summer of Sharing where £300,000 has been raised to share amongst designated charities, and has also benefitted the AG WorkFamily and members.
A Summer of Sharing
The Summer of Sharing was launched to support a variety of good causes, staff, and members. The central idea was that members contributed through direct generosity in the form of donations and tips, and also earned points when spending in the club, including 6 Hamilton Place, and by booking travel and holidays through Essential Experiences. These points were converted into prizes for members as well as more direct generosity. Points also gave the AG WorkFamily a share by way of an achievement award. And points also delivered large donations to be made available to two charities.
One of these charities works to provide schools with free meals across the UK and the other is a west London community-based theatre with incredible outreach programmes, that also helps to educate more people about the power of theatre.
'It's a win-win-win for our members, our WorkFamily, and society,' says Kevin McGowen, AG CEO. 'We wanted to make sure that our members could share their good fortune with others in a pay-it-forward approach, that was uplifting and inspires others to participate. At the same time, their activities helped the levelling up agenda by supporting some fantastic, good causes.'
A standalone brand was created to promote the Summer of Sharing, using a cool logo and vibrant colours. Shirts, badges and sashes were worn by the WorkFamily across all departments, and the casino staff embraced the good cause messaging through the club so members and the broader WorkFamily were inspired by the concept. The combination of messaging and energy meant the WorkFamily 'were more engaged than ever before', according to Kevin.
Why it starts with education
AG formalised its four areas of giving back – Education, Safer Gambling, Community Engagement and Health & Wellbeing – earlier in 2022. For Krishna Hathi, Head of Charity Initiatives at AG, education was an obvious area to concentrate efforts on. 'It felt like a standard that was important across the Group. It applies internally by upskilling staff, and externally by supporting society to grow the jobs of the future.'
AG had already signalled an interest in education as a topic with a ground-breaking industry-leading announcement at the start of the year that 1% of its gross gaming yield (GGY) will be donated to the safer gambling funding body. This money will directly support the safer gambling education, harm prevention and treatment commissioned by Gamble Aware.
Donating 1% of GGY is a big statement of intent. But AG also embraces other gestures that underline the ethos of giving back. During the Covid pandemic the AG leadership team looked at the Group positioning and at all its advantages. It was keen to identify a clear new way forward that drew on all its heritage and fame, particularly around the Les A club as one of the world's most elite casinos attracting the ultra-high-net-worth. It wanted to find a niche that also celebrated its local community in Mayfair and more broadly in London. And finally, it wanted to bring all that together to give the WorkFamily a sense of pride in what they do.
Paying it forward
Club members have seen giving back in tangible ways beyond the Summer of Sharing. These include the Good Causes Jackpot Zone in the Club's outdoor-garden gaming area, where members have been encouraged to donate a meaningful amount of their slot jackpot winnings to good causes. The offerings have led to over 160 progressive jackpot payouts, which has spearheaded a steady increase in overall member generosity.
The WorkFamily have also seen examples of giving back in action. At the start of September, the Ambassadeurs Academy was launched, to deliver an education package to help staff upskill and learn new skills. The Academy came about as the result of anecdotal feedback and a staff survey to discover what the WorkFamily would like from upskilling. The Academy includes a 24/7 Platform with content delivered in several languages, this ensures everyone is included regardless of their working shift patterns or heritage.
Kevin and his team are constantly looking for innovative ways to frame activities with the good causes messaging. Safer Gambling will be a key focus for next quarter.