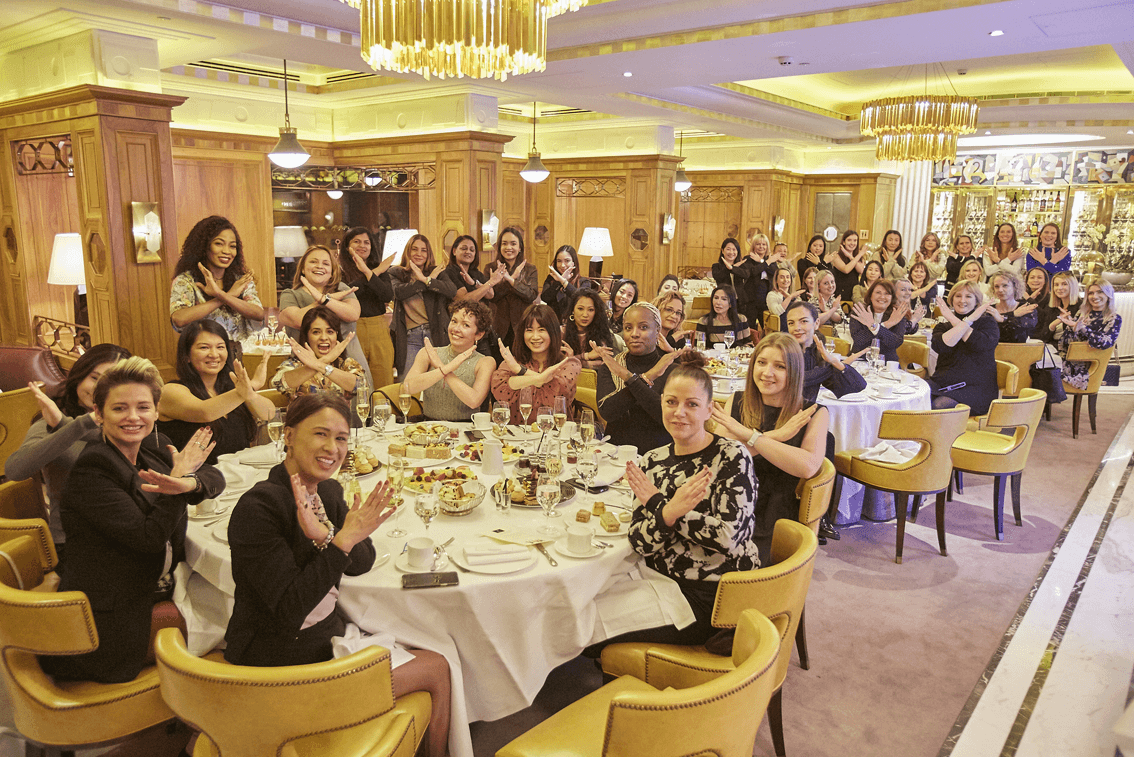 Events
How a surfer, a baker, and a candle maker are helping AG break the bias
At AG we believe our work family is our inspiration and that we can learn from each other. To mark International Women's Day we have launched our own Women's Network to help share stories of our team's achievement with all the women in the company.
Launching the Women's Network
INSPIRING women can be found everywhere. The women working for and connected to Ambassadeurs Group (AG) are no exception. To celebrate International Women's Day Leizl Gomez, Sarah Robinson and Olga Redinova – each with connections to the group – will share their stories of success with the women of AG, to mark the launch of the Ambassadeurs Group Women's Network.
The aim of the network is to inspire and help women. 'It is about uplifting and upskilling,' explains Lorinda Schutte, Human Resources Director.
'At the heart of AG is that we care for our staff. The time came that we wanted to do something especially for our women.'
It was the emergence of information from the United Nations that women had been particularly adversely impacted by the Covid-19 pandemic that spurred her into action. As people returned to work after lockdown and furlough in Autumn 2021, Lorinda and CEO Kevin McGowen discussed what they could do as a company to support the women in the business.
They didn't need to look far to find stories of women who had flourished during the pandemic, and they wanted to share these with the company. And so, the Women's Network was created.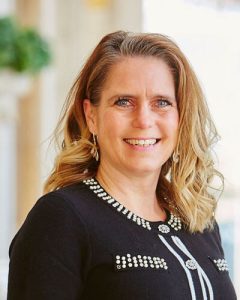 Take Sarah Robinson, a Pit Boss who has been with AG for 21 years. During furlough, she decided to transform her passion for high-quality candles into a small business. She launched cscentslondon.com with a view to sharing her candles with a broader audience.
'It took two to three years of trying out different combinations of wax, wick and fragrances to get to the right fragrance and for it to burn evenly. A lot of it was trial and error,' she explains.
Her first customers were local farm shops in Kent, which were open during the lockdown. The business has since grown organically through word of mouth – and of course, she shared the candles with her colleagues at AG.
For Sarah, the Women's Network will be a chance to get some tips about how to use social media to get an even bigger audience. 'We are a work family. It is all about support and camaraderie,' she says. 'I am just very lucky to be given the chance to do something during furlough – I decided not waste it.'
While Sarah was seeking out local farm shops, Leizl Gomez was finishing her degree at a university in West London. As the pandemic hit in 2020 she couldn't get a job in her chosen field of music – it forced her to think about what she could do to make a living.
With the help of her father Samuel, on furlough from his role as sous chef at Les A, she set up a baking business. They started with pandesal – a sweet Spanish bread that acknowledged their Filipino roots, and Chiffon cakes, which gave the business its name – Dee Chiffon.
'It blew up from there,' says Leizl. 'I made an Instagram page and took a lot of photos of the bread and cakes. I promoted it to family and friends. And mum – who worked for the NHS – took some in for colleagues to try.'
When Samuel went back to work in September 2021, Leizl's short-term plan to sell cakes through lockdown became a full-time role. 'I felt more engaged in the business than in music – if something is growing why should I let it go?'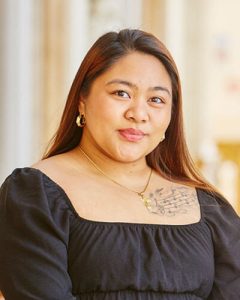 Leizl might be a recent graduate, but she already has the advice to share with other women and girls. 'As a young female, don't hold yourself back,' she says. 'You may see a clear road ahead [as she did with music] but you need to keep your options open. Don't be discouraged at the start, somehow your business will shoot up.'
For Leizl, the help of her father was invaluable to ensure she could run the business alone. 'Dad told me how to deal with everything more efficiently. For example, I didn't know how to decorate the cakes and I couldn't do deliveries because I couldn't drive.' She has since learned to drive, to decorate cakes and to build revenue. She has also learned that a key driver of successful women is by being inclusive with men; something Lorinda is keen to highlight as part of the Women's Network. 'We are privileged to work in this casino, where the CEO is open to the development of all staff,' she says. 'We have a diverse workforce in terms of backgrounds and ethnicity; there are 27 different languages spoken. Everyone is part of the work family.'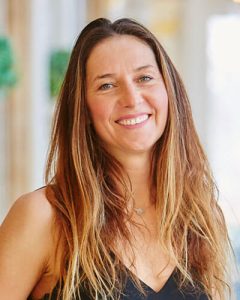 Olga took a slightly different path during the lockdown. Instead of starting a business, she lent her talent as a surfer to teach at Surf South West in Croyde, north Devon. One of its community projects is Wave Wahines, which empowers women and girls of all ages through surf and ocean therapy.
Olga taught surfing to young Syrian girls, aged 7-12, who had never been in the sea before. 'It had an incredible impact on the girls,' she says, explaining that cold water can improve wellbeing, whilst learning to surf can build confidence.
Originally from the landlocked Czech Republic, Olga was in her 30s when she started to surf, and she is a great advocate for everyone trying it out. A second programme she volunteered for with Wave Wahines was working with the charity North Devon Against Domestic Abuse. She saw similar results from the women who tried out surfing. 'After one session the impact on their wellbeing was incredible,' she says. 'I would like to show women that it does not matter what they are going through there are ways we can improve and connect with other women and support each other. I am passionate about mental health. There are ways to improve it.'
Olga will join Leizl and Sarah to share her stories, her passion for surfing and its transformative powers with mental health and wellbeing, with the Women's Network. For Lorinda this is exactly the sort of positivity she is keen for all AG employees to hear. The plan is to grow the Women's Network over time, using stories or success in business and in life to help other women. 'Our vision is to improve lives,' she says.
At the Ambassadeurs Group, we believe women shouldn't only be celebrated on international women's day, but every day and that is why the launch of our Women's Network is important to us all.