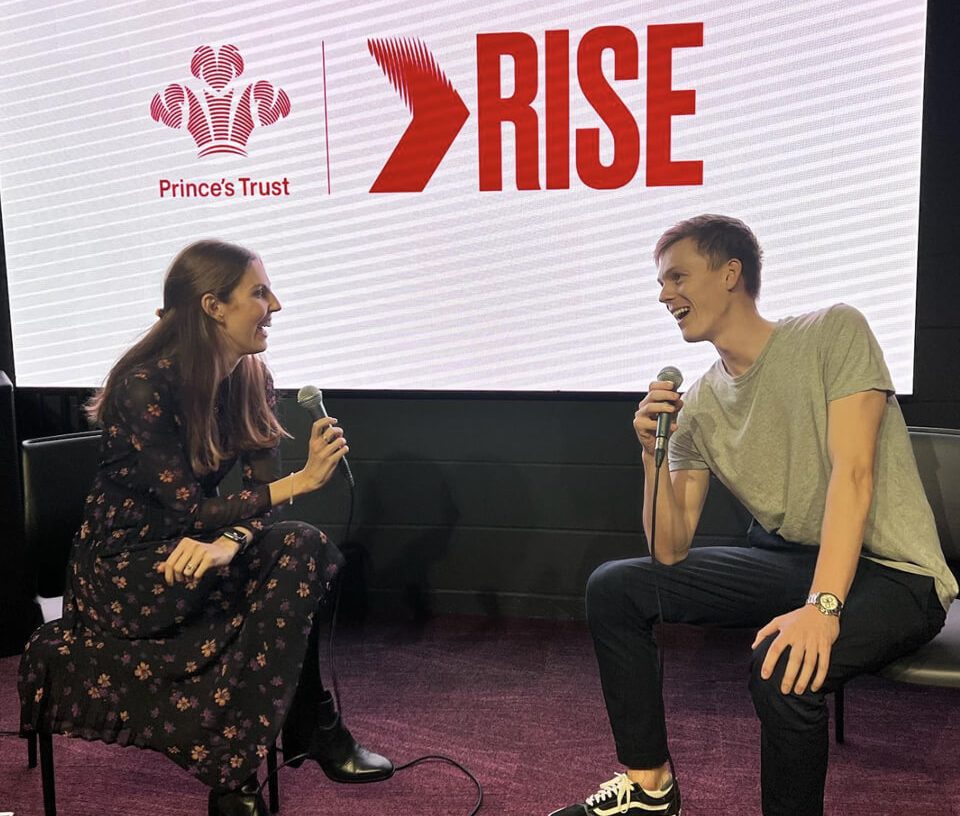 Events
Paying – and playing – it forward
A charity golf day backed by Ambassadeurs Group and fronted by social media star Caspar Lee aims to raise £10,000 for The Prince's Trust RISE, helping young people across the UK.
Tyrone Brennand represents the very best of his generation. He is highly motivated, he runs a personal training business called Be the Fittest, he inspires countless people into fitness, into business, or into a new way of life, and he is a mentor to young people.
But it wasn't always the case. By his own admission the Tyrone of a decade ago was lost. He had struggled at school, fallen in with the wrong crowd and got into trouble. 'I did not have the best start in life,' he says. 'I was brought up by a single mum from the Philippines, I had no hope, and no opportunities.'
Like all the best stories, this one took a positive and inspiring turn of events. Tyrone had always had a passion for fitness – 'it was all I wanted to do,' he says. From this tiny seed, he realised he wanted to start his own business. No one in his circle of friends knew how to go about setting up a business. But his mum had heard about The Prince's Trust and believed it could help him.
After a little bit of research, Tyrone approached The Prince's Trust – they supported his idea through the Enterprise Programme, which gave him the skills to launch his personal training business, Be the Fittest, in 2014.
Helping the next generation
The Prince's Trust has helped thousands of people realise their entrepreneurial dreams. It is also helping the next generation of young people have opportunities to get jobs in industries they are passionate about. The Prince's Trust's RISE campaign has a goal to raise £1.5m to help 1,500 young people in the UK build a brighter future. RISE, is a social movement created by The Prince's Trust, that brings together entrepreneurs, changemakers and philanthropic pioneers to help young people across the UK.
Ambassadeurs Group is teaming up with social media influencer and RISE board member Caspar Lee to put on a charity fundraising celebrity golf event at the Grove Hotel and Golf Resort in Hertfordshire, on May 5, 2022 to help raise £10,000 for the charity. Giving back to good causes, communities and charities is central to the work of Ambassadeurs Group.
For Caspar the involvement of Ambassadeurs Group is invaluable, and will help generate more than the £10,000 he originally aimed for. 'They are all about paying it forward,' he says. 'It is so great to have a company that is able to cover all the costs for the golf day, so all the money coming in will be donated directly to the Prince's Trust. Their generosity in all their other support for the event – which I would struggle with on my own – is simply incredible.'
Ambassadeurs Group have pulled together a dazzling group of people from business and sport to the world of celebrity, to play on the day. They include former Arsenal footballer Lee Dixon, broadcaster and presenter Gabbie Partington, and golf presenter and influencer, the Jazzy Golfer. They have also helped shape an array of prizes and auction lots that include electronic trolleys for each player in the winning team and a holiday for two in Thailand – all of this will boost money for the charity.
Best of all is a £500,000 prize for anyone who gets a hole-in-one. It comes with a couple of conditions that include a £250,000 donation to the Prince's Trust from the winnings. It is good news for Caspar, who is anticipating this could be the day he gets his first hole in one. 'I have a weird feeling that it will be the day I get one!' he says.
Giving back
The decision to back the charity fundraising golf day goes to the heart of the work Ambassadeurs Group does. 'We are committed to raising standards and supporting people and communities in a meaningful way, through the good causes and charities who are able to have the greatest impact,' explains Krishna Hathi, Head of Charity Initiatives.
'The Princes Trust have changed the lives of so many young people through their fantastic education, employability and enterprise programmes and we hope to be able to support more young people to be able to access this opportunity.'
Caspar, who co-founded Influencer, started working with The Prince's Trust during lockdown. The #LookingForward campaign encouraged people to share their hopes once lockdown ended – it was aimed at raising money and awareness.
The collaboration led to Caspar joining The Prince's Trust RISE board in 2021. 'I work with some incredible people and share ideas about how we can raise funds, and then we see where they are being used. Just knowing you are making a difference is empowering, exciting and enjoyable.'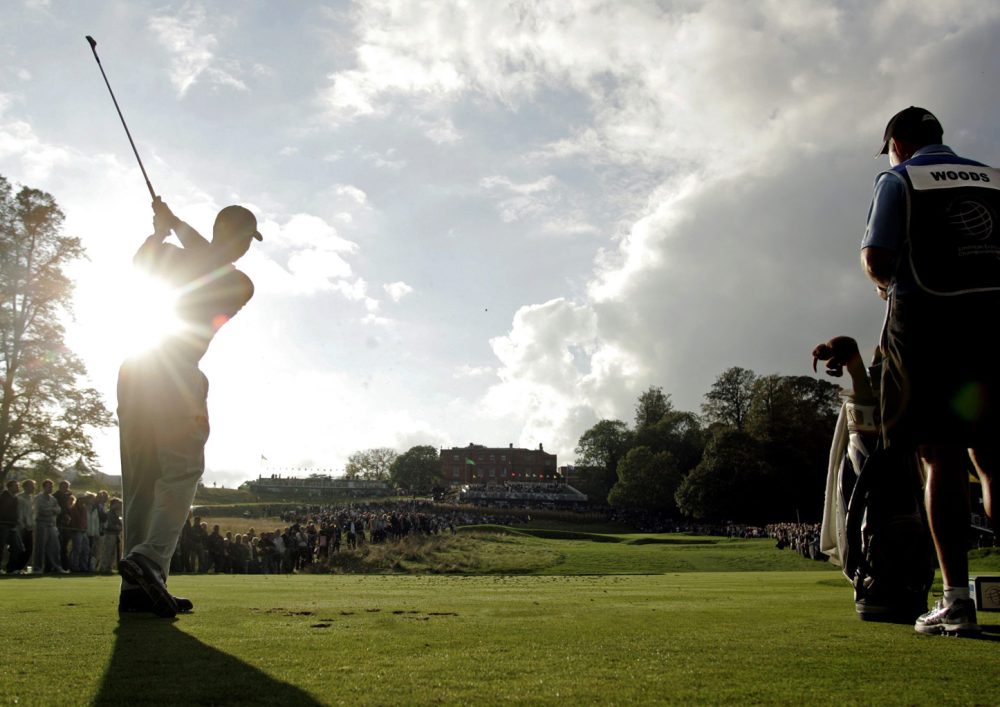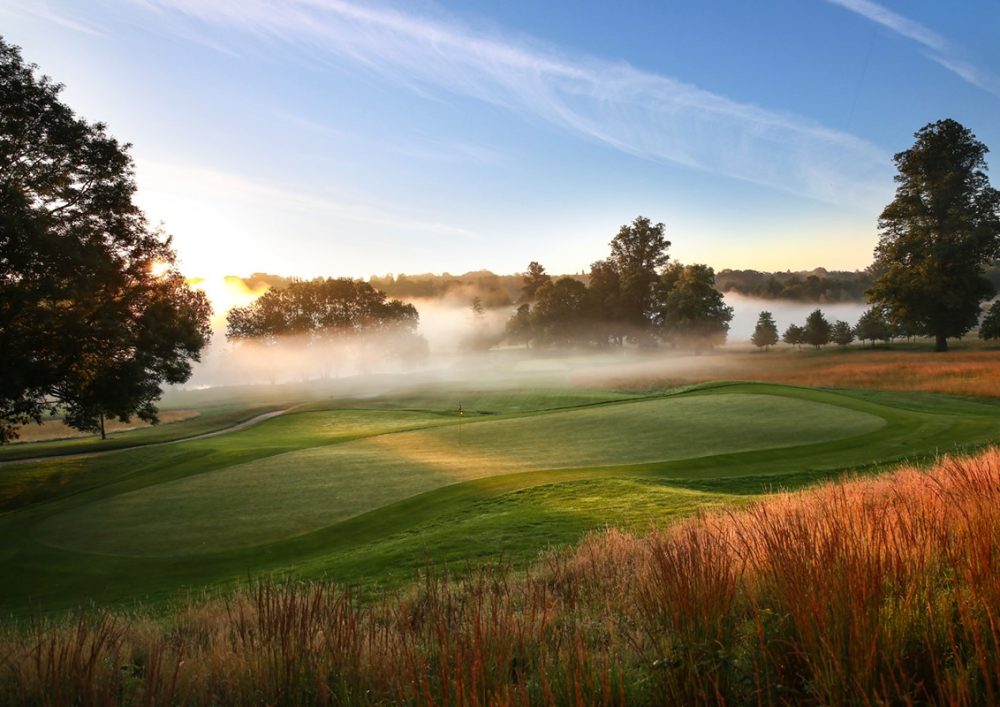 Paying it forward
For Tyrone, charity fundraising events such as the golf day are invaluable. 'More money will change more lives,' he says. 'Look at what the Enterprise Programme did for me.'
Alongside his Chelsea-based personal training business, with its raft of celebrity clients, Tyrone has now written a diet and training book, has his own smoothie drink, is a motivational speaker, and is a Reebok ambassador with a mentor scheme to get a new generation of young people into the fitness industry.
In 2016 Tyrone became an ambassador for The Prince's Trust. And at the end of 2021 he joined Caspar as a board member for The Prince's Trust RISE. 'The Prince's Trust helped me start my business, so it is a great opportunity to be part of RISE,' he says. 'It is about giving back to the next generation.'
Tyrone is clear that without The Prince's Trust his life would be very different. 'No one told me I would be successful when I was growing up,' he says. He got a handful of GCSEs and didn't complete his A levels and because he wasn't academic he assumed he wouldn't achieve in life. The Prince's Trust gave him more than a start on a business path – it showed him that he might not have been academic but that he has a business acumen, which has helped ensure the success of his venture. 'All the hard work you put in, you know you are doing it for your passion – so many people do that for someone else,' he says.
Now in his mid-30s, Tyrone is role model not just for his family – his wife Gemma and their three children, who are 3, 6 and 9-years old – but for countless other young people, who might be lost or lack an opportunity. 'I want to give more back,' he says. 'It is about people being inspired.'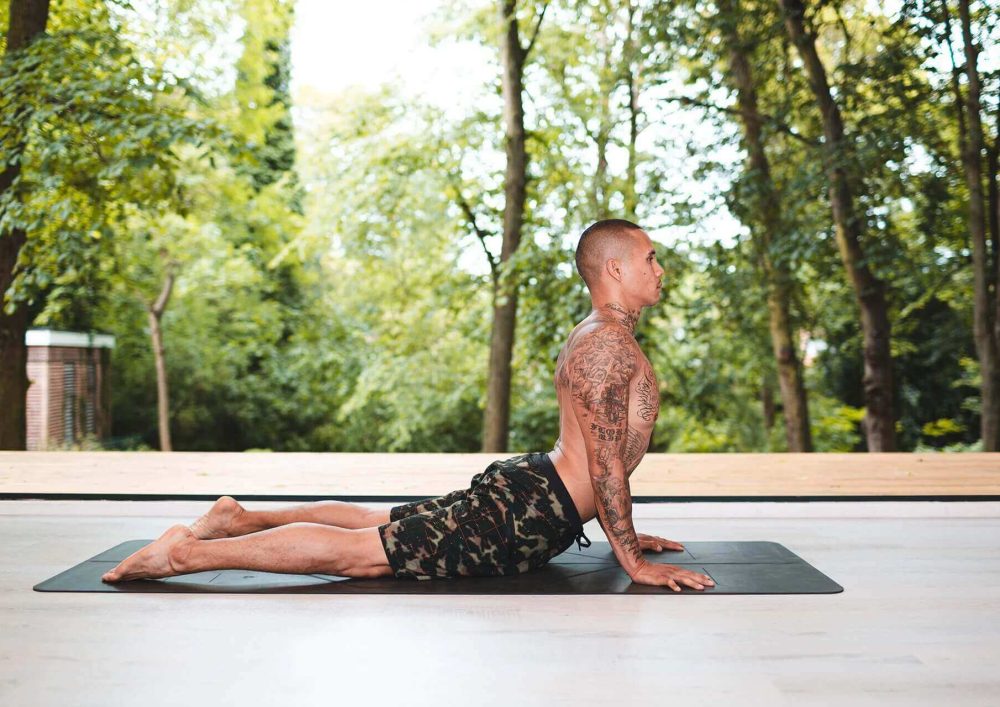 What is the Prince's Trust RISE?
The Prince's Trust RISE is a next gen giving group and a network of 21-40 year olds who are passionate about social mobility. Each £1000 raised helps a young person, and gives them the opportunity access end-to-end support across education, employability, and enterprise programmes with the ongoing assistance of a trained youth support worker. RISE is there for young people who haven't been nurtured by family, mentors and teachers; who haven't been shown that success is within in their reach and who have not been given the opportunity to grow and realise their potential.