Giving Back
The Abbey Centre receives almost £125,000 from AG
Supporting the Westminster community through activities for the elderly, hot meals for refugees, and helping keep the food pantry stocked for people who may be choosing between heating and eating will be at the heart of this new alliance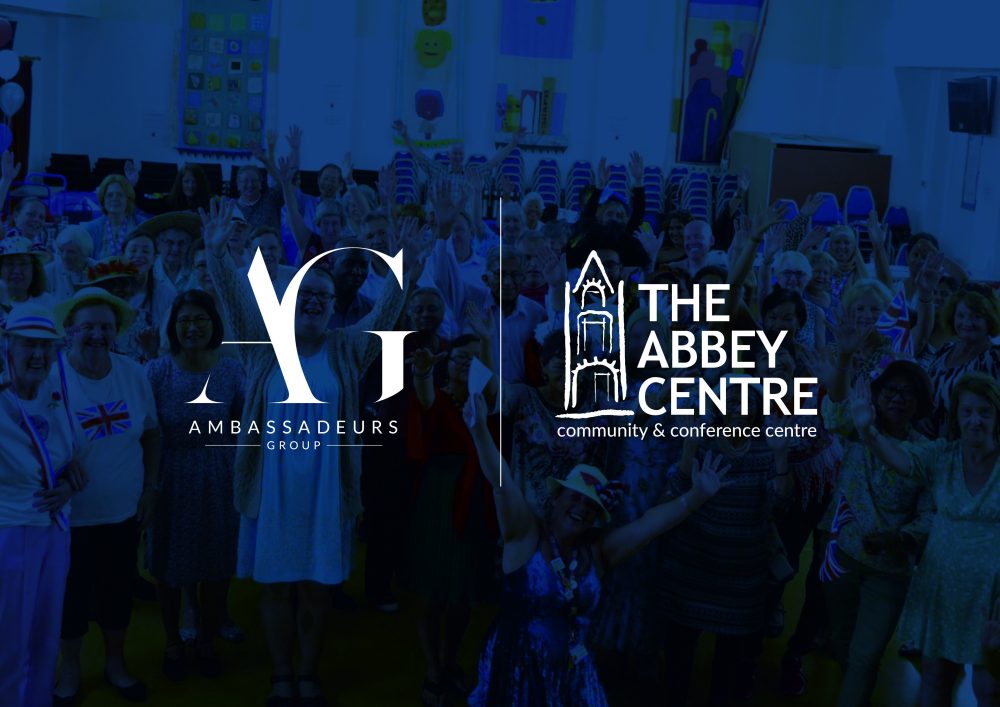 There is no easy way to solve the cost of living crisis, to tackle the loneliness that comes with older age, or the isolation that comes with giving up your native country because of war or persecution. But The Abbey Centre in London's Westminster, which has been supporting the neighbourhood since 1948, comes close to having a community-based solution that helps the young and old, as well as native Londoners and refugees. It provides a place to meet and socialise, a food pantry to help with weekly shops, hot meals for the displaced and those without homes, somewhere warm in cold months, and somewhere simply warm-hearted all year round.
The Abbey Centre is the latest charity to form an alliance with Ambassadeurs Group (AG). Through a donation of almost £125,000 from AG, it will be able to continue some of its vitally important programmes and services over the coming year. These include providing hot meals for homeless people and refugees, ensuring the Centre's popular Food Pantry is always stocked, as well as helping the elderly. 'AG is fully funding our elderly activities, which means we can now put together a coherent programme for the year,' explains Adam Greenhalgh, Head of Community Programmes.
'We are delighted to be able to support The Abbey Centre in its work with the local community,' says Krishna Hathi, Head of Charity Initiatives at AG. 'Through volunteering at the Centre with other members of the AG WorkFamily, we have seen the positive impact The Abbey Centre has on people's mental health and wellbeing, on their opportunity to connect with others, and the ability to have their basic needs met.'
Tracy Damestani, Chief Corporate Affairs Officer at AG, adds: 'It is wonderful to see the joy on people's faces when visiting the Centre; much of that is down to the passionate and caring staff at The Abbey Centre. So much of the work the Centre does to help improve lives – both young and old – resonates with our Group ambition that is shaped around giving back and helping to build better futures.'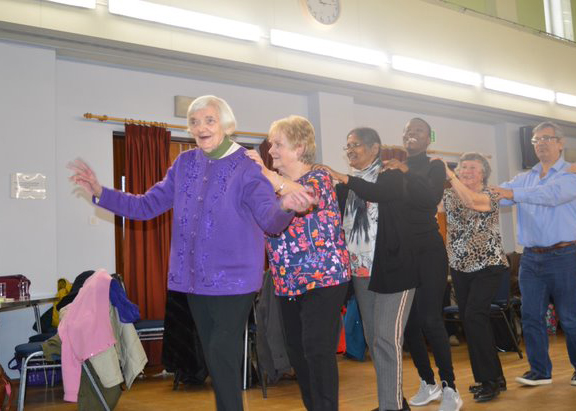 Westminster – a place of contrasts
Westminster is a London neighbourhood like no other. It is an area of extreme contrast. It is both a city and a borough. It is home to the Palace of Westminster, Westminster Abbey, Buckingham Palace, and other famous landmarks that make it a tourist magnet. It takes in the shopping of Oxford Street in the West End as well as green spaces such as Hyde Park and Green Park. But in South Westminster, in particular, there are pockets of poverty, housing association stock, and a large migrant population for whom English is not their first language.
'In the south of the borough [where the Centre is based], we have such a contrast of poverty and wealth,' explains Mark Linehan, Chief Executive of The Abbey Centre. It was with this contrast in mind that the charity was set up after the Second World War to support the local communities and improve their quality of life. Since 1991 The Abbey Centre's home has been an old wash house on Great Smith Street, just a stone's throw from the Abbey and Houses of Parliament. From there, it has catered for all types of needs in the local area. Services include a reasonably priced café, rooms to hold local events and meetings including a space for a local choir to practice (the choir was set up specifically to help support people with mental health problems), as well as twice-weekly legal advice sessions to help with anything from navigating rent arrears to overall debt management.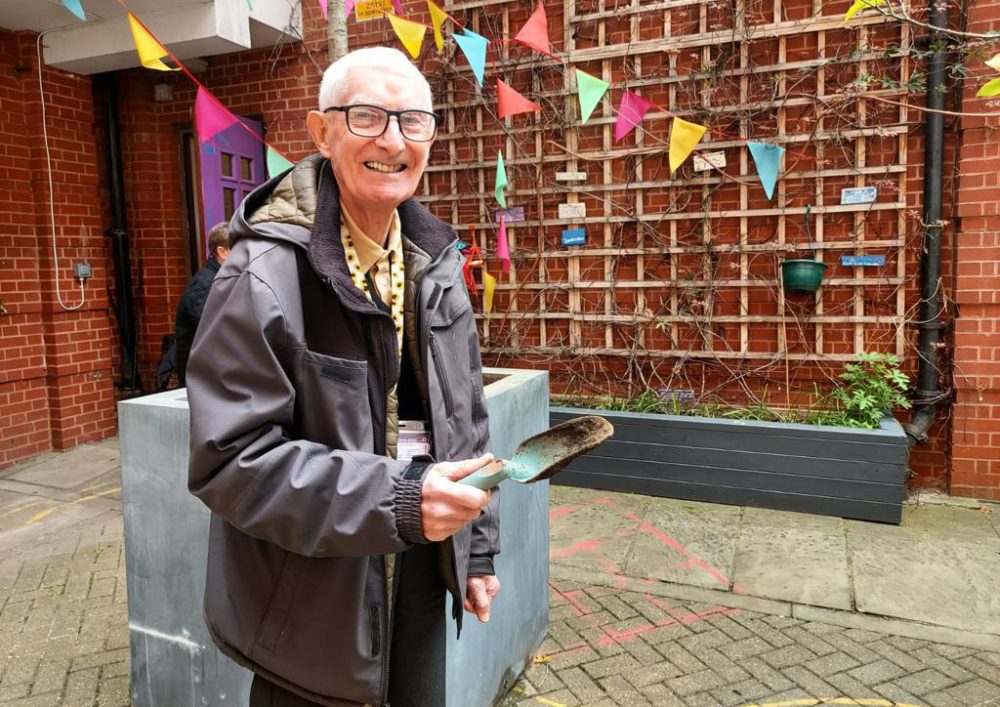 Unchanging community support
'It is a holistic approach to doing things,' explains Mark. 'A lot of things have not changed [since 1991]. What we do is about improving mental health and wellbeing. But we also have a café, a catering business, and rooms that we rent out on a commercial basis. Any money made goes back to the charity. The business model has not changed.'
Demand for the Centre's services is high. With the AG funding, over the next 12 months it will be able to give around 500 elderly people access to activities that aim to help reduce their loneliness and social isolation. These include the Monday Club and Talking Tables – where the elderly come together to chat and do activities – as well as five tea parties ('very popular,' says Adam), four trips, and one fabulous Christmas party ('a must attend') will all be funded. Getting people to the Centre means they also have access to a bigger community support network. 'We can see things in people if they come to the Centre regularly,' explains Adam. 'For example, if they are starting to suffer from dementia, we can spot things early and we can help.'
In addition, AG is funding a programme to supply hot meals for refugees who live in local hotels. It is a way of helping forge a sense of community for displaced people, who are not able to socialise because they don't have proper home environments or money to spend on meals. There is also funding to supply hot meals to some of the local homeless people.
Tackling the cost of living
In 2023, the single biggest issue that the Centre is dealing with is the overall impact of the rise in the cost of living. Its Food Pantry which directly supports around 40 families every week makes a tangible difference to many lives. Some of the AG donation will also be used to fund the Pantry and grow its reach to meet local demand. The Pantry, which is open twice a week, offers fresh, frozen and tinned food and household supplies to locals who pay a small membership fee to be able to use it. It ensures families receive a bag of delicious, nutritious food and household goods for a fraction of their usual price.
'It is social enterprise in its truest sense,' explains Mark. 'People pay what they can afford. They choose what they want. We supplement the cost.' The Centre staff can also help with nutritional information as well as with overall budgeting, and are particularly helpful to those people for whom English is not their first language. The Centre relies on food donations to keep the pantry open. One of these regular donations comes from another AG alliance, The Felix Project.
One thing that has changed since 1991 is the rapid increase of the migrant community, in particular a rise in those from Arabic countries, and from Bangladesh. To reflect this and to put in place support, there are some 22 languages spoken amongst Centre volunteers, ranging from north African to Middle Eastern. There has also been an increase in the services to support women whose first language is not English and whose confidence is impacted because of this. The work the Centre does with refugees is particularly poignant. Many families have been split up and are often thousands of miles away from anything that is familiar. Stuck in hotel rooms with no space and nowhere to go, The Abbey Centre offers a lifeline. By bringing people together for meals it offers a chance for people to do something normal and to make friends. 'By getting together we are offering people some sort of normality,' says Mark.