Giving Back
Transforming lives with food and plants
Charities that help people who experience loneliness are vital – to mark this year's Mental Health Awareness Week AG helped shine a light on two of them.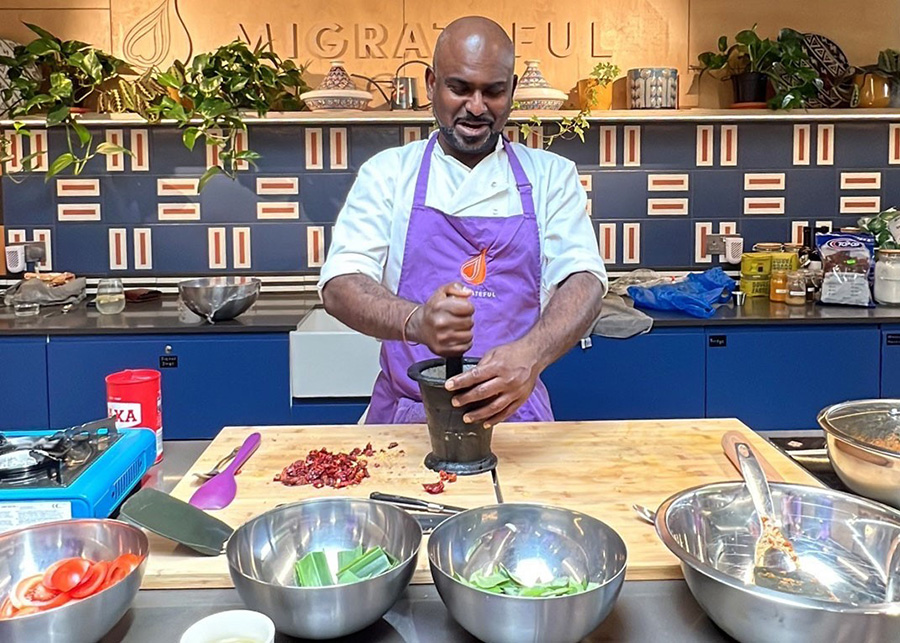 When Yogi arrived in the UK from Sri Lanka 12 years ago, he was totally alone. He had left behind his family, his friends, a way of life he knew. By his own admission he didn't even know how to make a cup of tea. Today, after an introduction to Migrateful – a charity that runs cooking classes led by refugees and migrants – he is not just integrated with his local communities, he also has impressive culinary skills.
To mark Mental Health Awareness Week (May 9-15) he was one of several chefs who showed off their skills to highlight the power of human connections in combating loneliness.
'Alone in the UK I had to learn [how to cook] from scratch,' he says. 'My teacher was my mother who instructed me over the phone. Gradually I learnt to recreate the tastes and smells of home. Now I cook for neighbours and friends and I'm very popular – they love my tasty, spicy curries.'
Building meaningful connections with families, friends, colleagues and communities was the theme of the 2022 Mental Health Awareness Week. Charities such as Migrateful help shine a light on the importance of human connections on mental health and wellbeing.
Ambassadeurs Group gave employees the opportunity to experience the work of two charities – Migrateful and Thrive Battersea, which helps people using plants as therapy. The two charities were chosen because they highlighted different aspects of mental health. Volunteers came from across the business from HR and hospitality, to gaming and compliance to give their time to – or understand more about – the charities.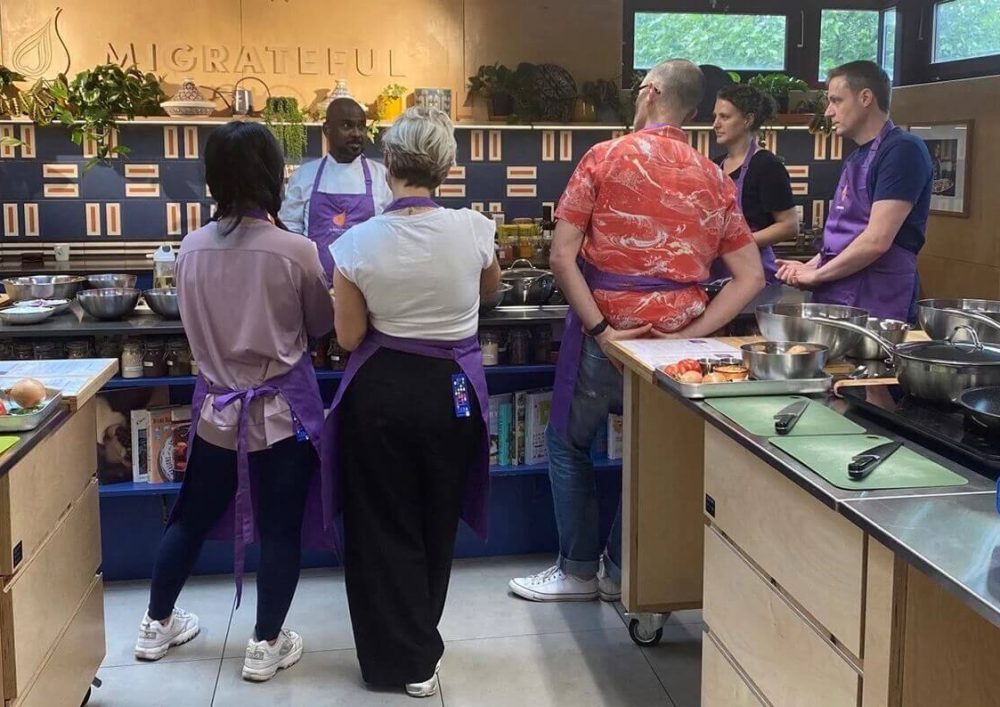 'Joining Yogi's cookery class was about understanding the importance of charities such as Migrateful, in supporting people who experience barriers to integrate, and the potential impact on their mental health' explains Krishna Hathi, Head of Charity Initiatives at Ambassadeurs Group. Yogi might be thriving now and have been joined by his wife and daughter in the UK, but without coming across Migrateful his life may have been very different. He experienced loneliness and mental anguish  before he was introduced to Migrateful. This was his turning point. He now leads classes in London, which the AG employees joined, to share his love of cooking.
Across the city from Yogi's cooking class, in Battersea, Thrive is using gardening to bring about positive changes in the lives of people living with disabilities or ill health, or who are isolated, disadvantaged and vulnerable through social and therapeutic horticulture. Similarly to Migrateful, it brings people together to build meaningful connections. By opening the garden to volunteers it helps vulnerable groups who might have experienced isolation of homelessness or have physical disabilities, to enjoy nature. 'The garden is key to therapy, and volunteers are needed to help manage the garden and allow for focus to remain on this therapy,' says Krishna.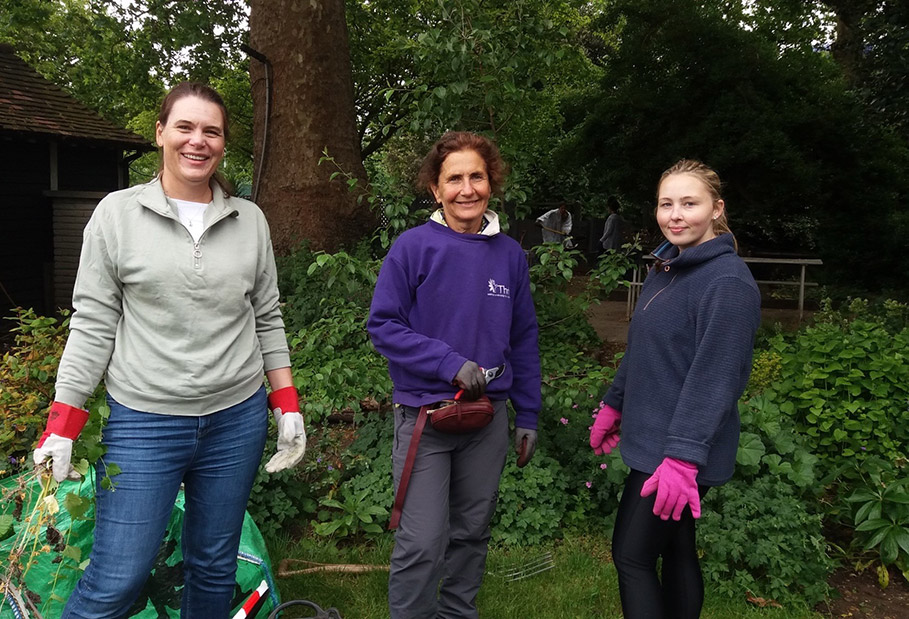 For Ambassadeurs Group, marking dates like Mental Health Awareness Week is important. But the work that is done to give back to the community looks to go further. Understanding the work of Migrateful and Thrive is the first step towards setting up a volunteering programme involving London-based charities. 'It is important that we have a positive impact in our local community, to feel a part of it and to be able to support others,' explains Krishna.
Pictures show AG staff experiencing Migrateful and Thrive.
More information about the two charities mentioned can be found at www.migrateful.org and www.thrive.org.uk