News
Les A picks up prestigious industry award
The ICE Landmark Award recognises 'groundbreaking' work in giving back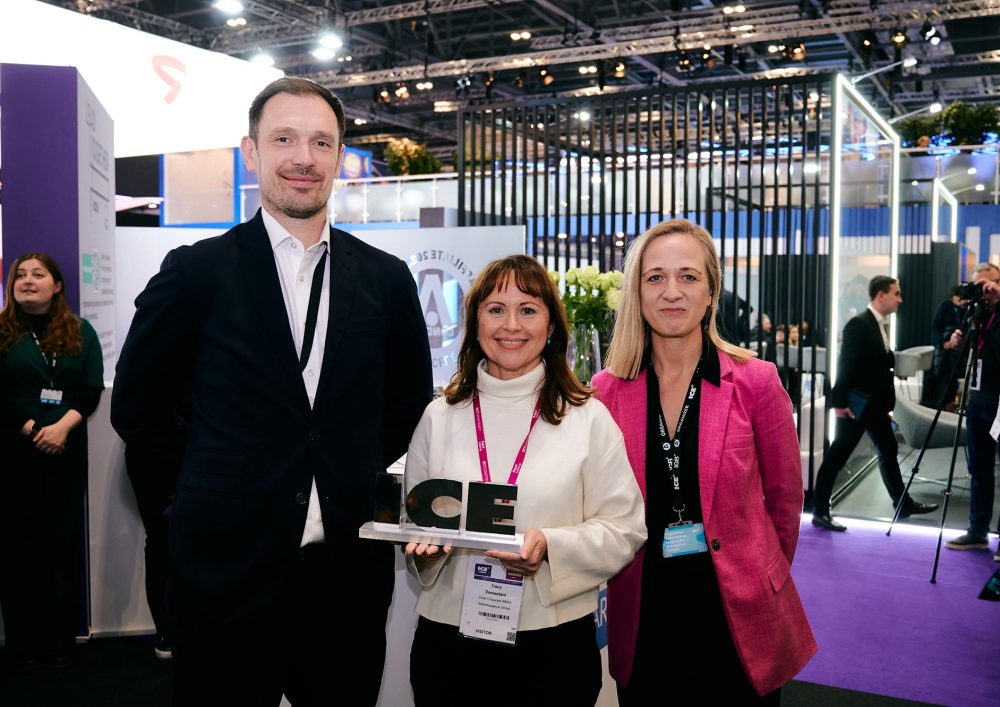 Les Ambassadeurs Club has picked up a prestigious industry award for its 'groundbreaking' work in corporate philanthropy and community engagement. The International Casino Exhibition (ICE) Landmark Awards, which recognise the gambling industry's most notable brands, were presented at the international B2B gambling exhibition at London's Excel.
Les A's award was presented to Tracy Damestani, Chief Corporate Affairs Director at Ambassadeurs Group (AG). It comes as the Mayfair casino has announced an industry-leading commitment to further increase the percentage of gross gaming yield (GGY) it will contribute to GambleAware in 2023. It will now donate 1.1% – more than ten times the rest of the industry – to support research, education and treatment (RET) to reduce the risk of gambling harms. Going further still, an additional 0.1% of GGY will be earmarked for harm prevention and education in the gaming sector, where more focus is expected.
Beyond this, Les A raised £500,000 at the casino during Safer Gambling Week in 2022, which is also destined for RET listed charities. Les A is part of AG which has organised its corporate philanthropy and corporate engagement around four areas: Mental Health & Wellbeing; Our Community; Education; Safer Gambling. AG has raised £2m for good causes in its first year in operation.
Speaking ahead of the Landmark Awards presentation, Stuart Hunter, Managing Director of Clarion Gaming, said: 'The awards recognise milestone events whether they be business, industry or community related. We want to recognise those businesses that have broken all sales records, those that have celebrated 40-plus years in the industry or undertaken valuable social initiatives in their community such as helping the vulnerable during the Covid pandemic.
'As the show organisers we are often reminded that the vast majority of the game-changing landmark products and services that have had a fundamental impact on the industry have been debuted at ICE: it is therefore fitting and totally appropriate that we celebrate and recognise the extraordinary achievements of organisations and individuals when the industry unites once again in London. The Landmark Awards are an opportunity to redress the balance and shine a light on some of the positive stories, milestones and extraordinary initiatives undertaken by the gaming community.'