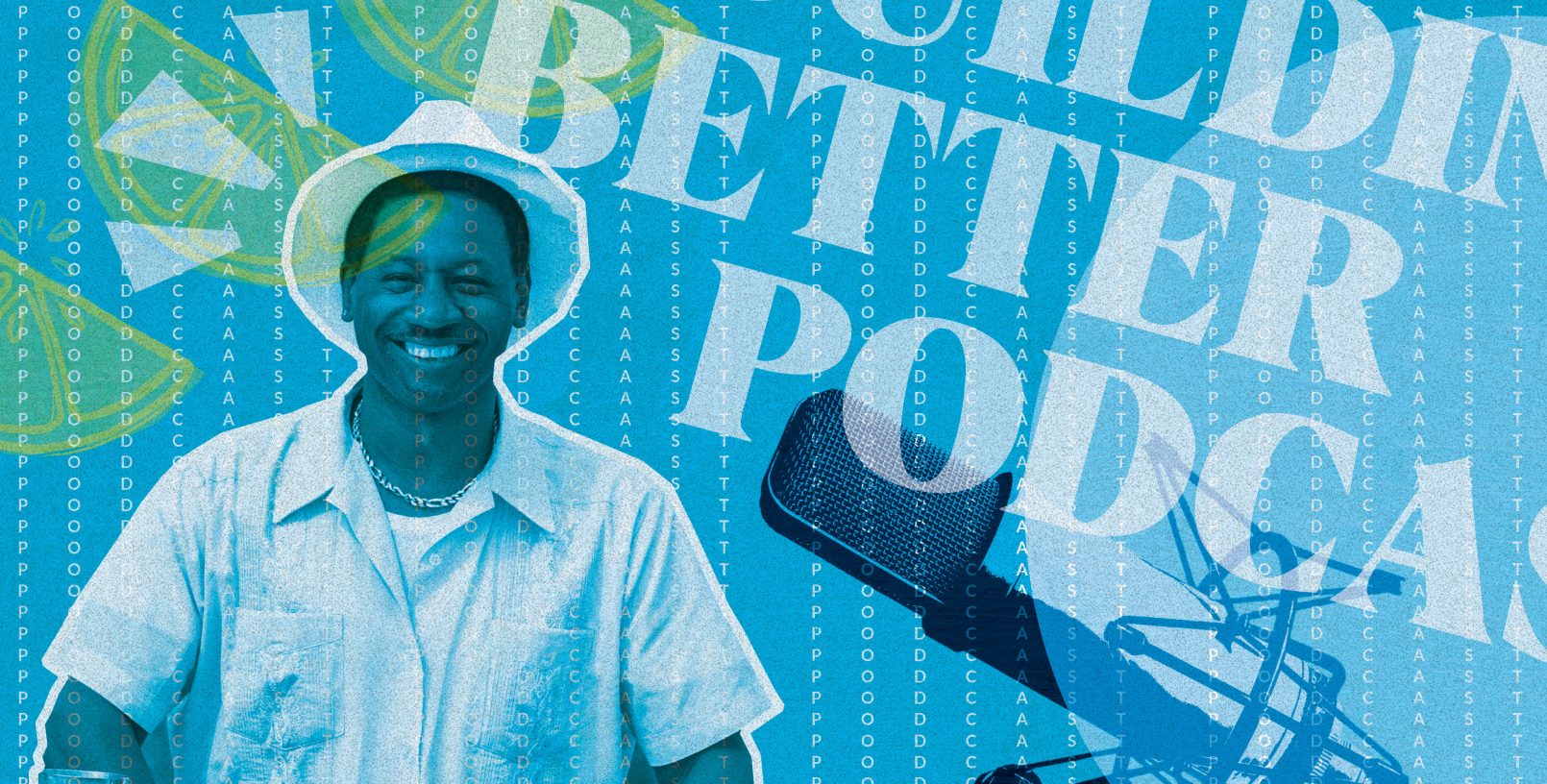 Podcasts
'More than a spirit, it is a way of life'
19th December 2022
Ian Burrell is the global rum ambassador. He gives the AG podcast his unique take on the spirit, explains how storytelling plays an important part in the past and future of the drink, and shares his recipe for a seasonal cocktail
There is only one global rum ambassador. That person is Ian Burrell. With his trademark hat and wide smile, Ian has been described as 'the most entertaining guy you'll ever meet'.
He spends his time travelling the world, he organised the world's first international rum festival, the UK's RumFest, and he educates the nation on the joys of rum on the Channel 4 show Sunday Brunch. He describes himself as an edu-tainer, delivering a unique blend of storytelling around rum and its heritage, drink trends, and cocktail recipes.
Part-Jamaican, rum is part of Ian's heritage – he describes it as 'more than a spirit it is a way of life'. He links the future of rum with the past, celebrating how it was made and who made it through quirky stories. All of this is designed to bring the rum category alive.
'People have a smile on their face when they think of rum,' he says 'They think of the tropics. It is about an emotional connection to having a good time and being sociable.'
Ian has shared his passion across the globe. In 2023 he us returning to Antarctica, proof that no continent is ignored in his quest to spread the word about rum. He will also be raising money for charity on the trip.
His charitable, educational, and entrepreneurial skills are a match for Ambassadeurs Group and he will be putting on some rum events with the Group.
Ian's favourite rum cocktail: Daiquiri – rum, lime and sugar
Ian's seasonal cocktail: Punch
5 ingredients
1 of sour – lime
2 of sweet – sugar
3 of strong – rum
4 of weak – water
5 of spice