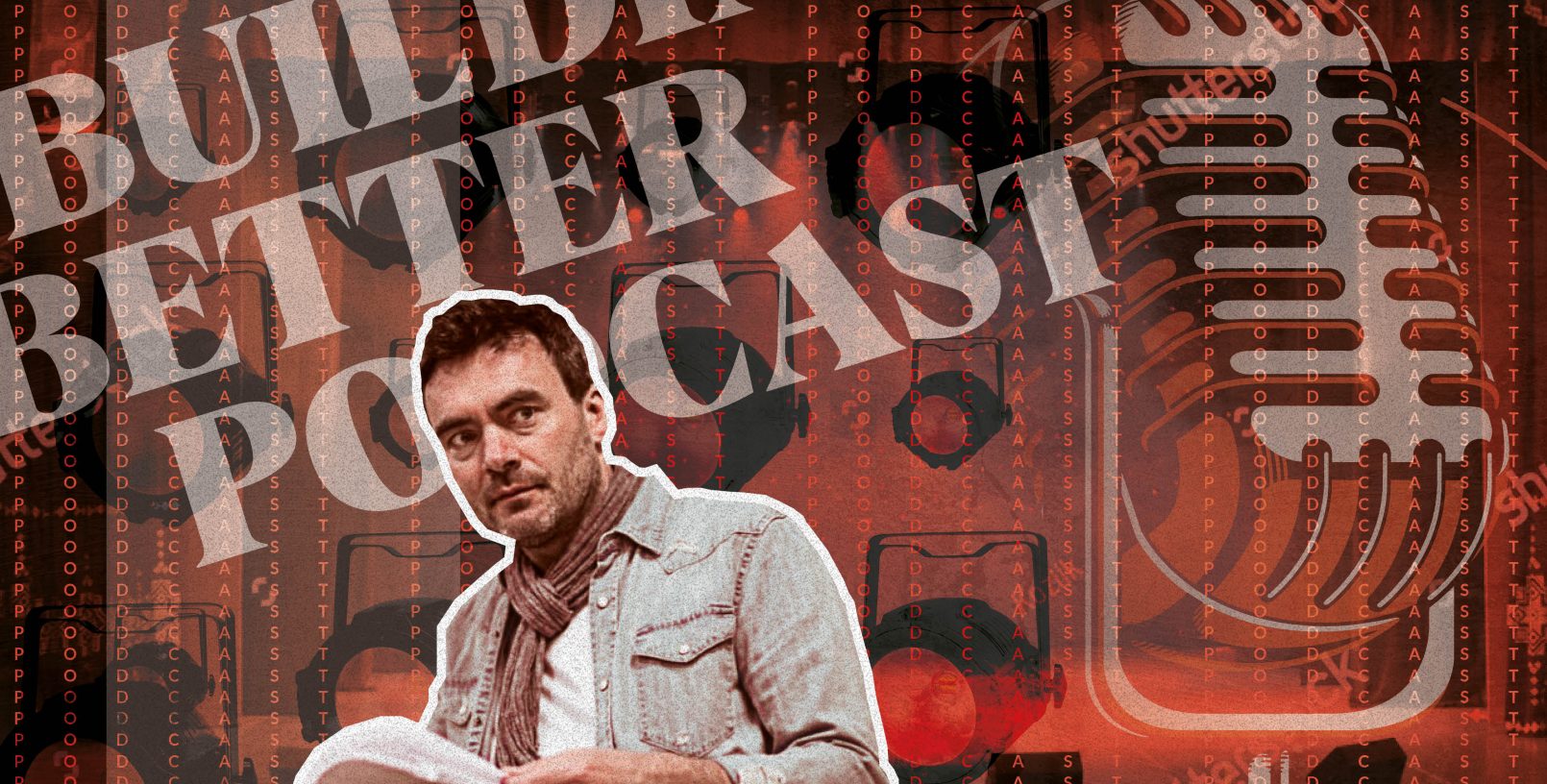 Podcasts
Theatre and the community
20th February 2023
Playground Theatre's Co-Artistic Director Anthony Biggs on why an alliance with Ambassadeurs Group is transformative
As Co-Artistic Director of the Playground Theatre in West London, Anthony Biggs has a diverse role. The Theatre is a space for the acting community as well as the local community, and that means outreach projects run alongside theatrical productions.
In the latest Ambassadeurs Group (AG) podcast he talks about coordinating productions with the Theatre's Well Read community outreach programme, where locals read plays with trained actors. He also discusses the impact of the AG alliance. 'It is just wonderful to have an alliance with an organisation that has pillars [which include education, community and, mental health and wellbeing] that are aligned with our policies,' he says.
'It is a joy to know we are on the same path and want to support our local community, are interested in education and that we are interested in supporting the mental health of the people we are in connection with. It gives a real sense of purpose knowing that Ambassadeurs Group is on the same path as us.'
The Theatre takes its role in the local community seriously; it is close to the Grenfell Tower and opened just after the devastating fire in 2017. In February 2023 the Theatre kicks off a limited season performance which will move to other theatres, called Grenfell System Failure: Scenes from the Inquiry. This verbatim testimony is the second part of the inquiry to be told on the stage, taking real testimony from the inquiry to tell the story. The first part, told 18 months ago, was shown at the Playground Theatre and also filmed for Channel 4. 'It was well received by the Grenfell community, which is the most important thing,' says Anthony.
The financial support which comes with the AG alliance will enable the Theatre team to plan in a more strategic way than previously. It will enable continued outreach work as well as more performances that entertain as well as encourage audiences to think.
'Theatre is a mirror – we look at ourselves and by looking at ourselves we get to see things we like and things we don't like. We also empathise. We get an insight into how other people feel,' says Anthony.
Find out more about the Playground Theatre and upcoming productions.
Listen to the podcast or read the full interview below: