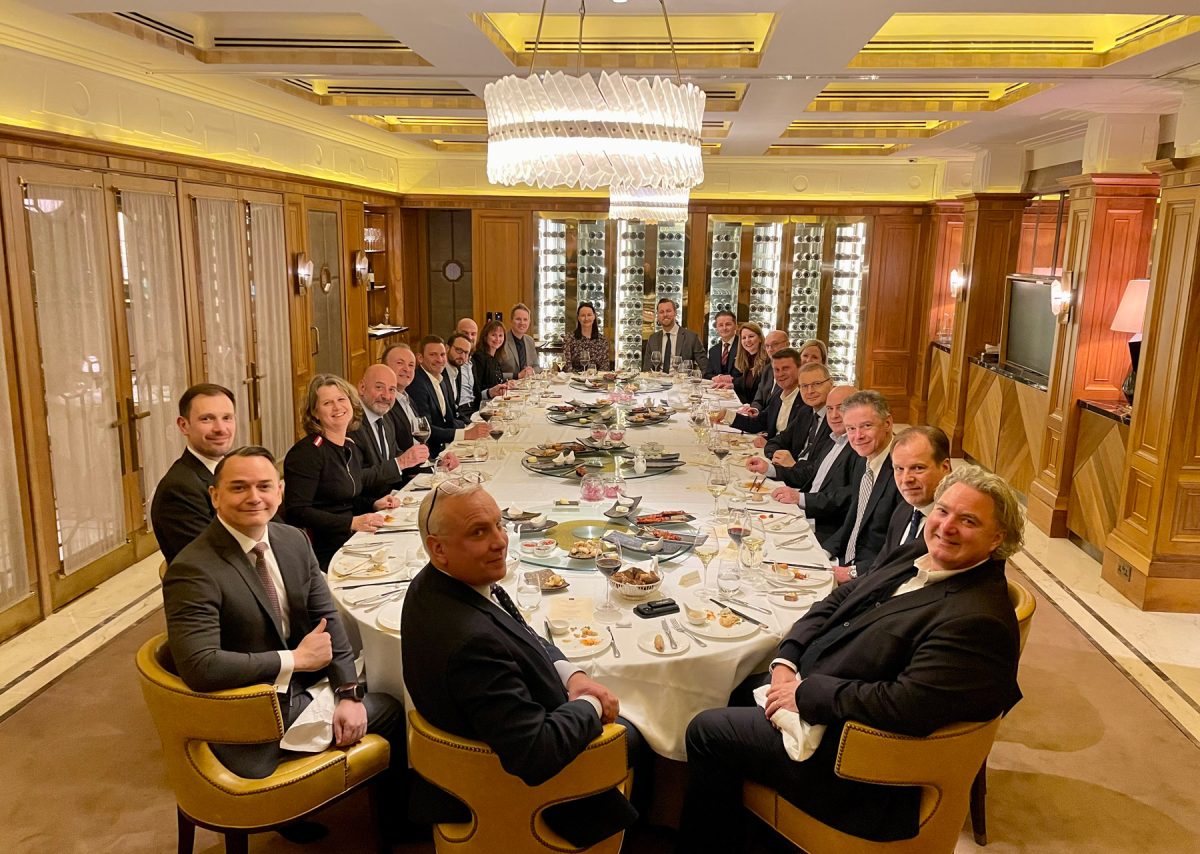 Events
Casino bosses look to the future
7th February 2023
The ECA dinner at Les Ambassadeurs Club brought together European casino industry leaders ahead of ICE 2023
The European Casino Association (ECA) CEO dinner was held at Les Ambassadeurs Club in Mayfair yesterday (February 5th 2023). The dinner at Les A's 6 Hamilton Place restaurant brought together industry leaders who are instrumental in addressing and promoting issues related to casinos and casino operations. Included at the dinner were Kevin McGowen CEO of Les A and Ambassadeurs Group (AG) and Tracy Damestani, Head of Corporate Affairs at AG and a previous ECA vice-chair, as well as heads of the American Gaming Association, (AGA), Association of Gaming Equipment Manufacturers, (AGEM) and Clarion Events.
The ECA represents the licenced land-based casino sector in Europe, which includes the interests of around 900 casinos with over 70,000 employees in 28 countries. The dinner came ahead of ICE 2023 (7-9 February), which brings together the international gaming industry to highlight innovations and technology in the sector, as well as gathering like-minded people together for networking.
Last summer the ICE London and ECA inaugural Summer Symposium took place at Les A. The event drew together industry stakeholders ahead of this year's ICE23 exhibition, to discuss the most important topics facing the casino industry.