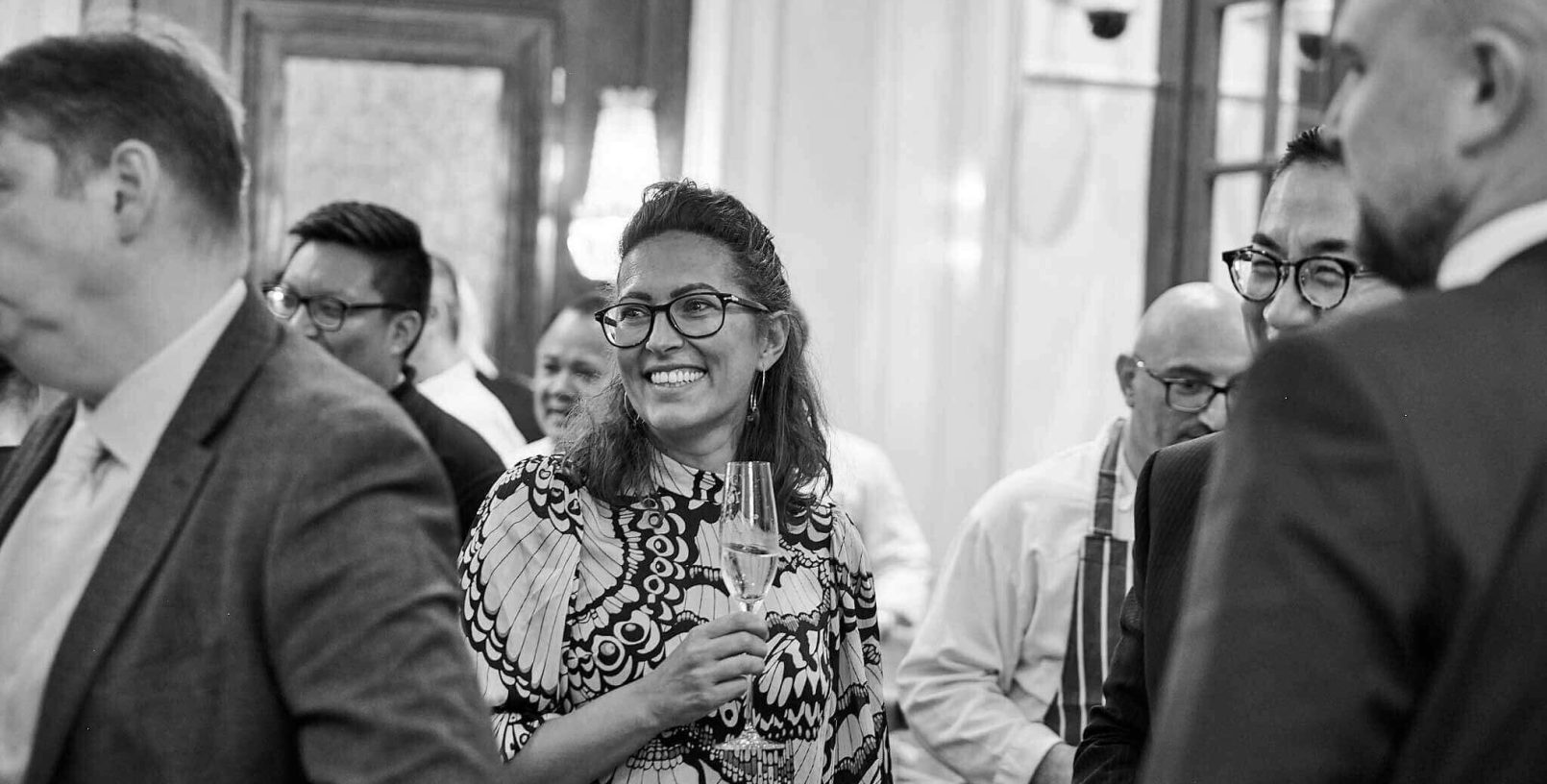 Women in senior roles across Ambassadeurs Group, and beyond, are helping push the gambling industry forwards
The Women in Gaming (WIG) Diversity Awards, held in September 2022, are a highpoint in the gaming sector's calendar. They symbolise the way the industry has changed, and continues to change, and are a way of measuring progress.
For Ambassadeurs Group (AG), and the women – and men – who work in functions across Les Ambassaderus Club (Les A), this is a chance to see what their peers are doing to promote women and help change the diversity dialogue. Les A is part of a forward-thinking Group under the leadership of CEO Kevin McGowen. Women can be found throughout the Group in key leadership roles, from gaming, corporate affairs, marketing, and human resources.
For Sandra Rodrigues, Gaming Director at Les Ambassadeurs Club, the WIG Awards opportunity to reflect on the way her own career has been shaped in a traditionally male industry. Her rise to a senior role in one of the world's most prestigious casinos started out as an accidental job when she came to visit the UK. She ended up training for a casino in Stoke-on-Trent. 'I had never been in a casino before in my life,' she explains. 'Then I moved to London and began working in a club and then came to Les A – part of the London Club Training.'
Sandra has now been with Les A for more than 25 years, working her way up through the ranks. She has been a dealer, inspector, pit boss, manager, and a senior manager before becoming a director.' When the time came for Sandra to take on her directorship, the mantle was passed to her from another woman.
'AG make a concerted effort to include everyone and promote equality here, as you can see from the women in these positions,' explains Sandra. It is part of a greater shift in society. 'Gaming twenty years ago was not a woman's place – there were a lot of women at the bottom and not a lot at the top of the industry. Things have changed.'
In line with many other industries, some of the changes were derailed by the Covid pandemic, when a lot of people including women who were on a fast-track to the top were furloughed and left the industry. But at the same time new opportunities opened up online, mirroring what was happening in other sectors and industries.
It is a shift that the gambling industry is keen to understand and – where necessary – address. Ahead of the WIG awards Sandra joined a panel discussion as a representative of land-based casinos to explore the issue and possible solutions. 'We discussed how to attract women in the first place,' she says. As a further indication of how the industry is changing the panel also included online representatives whose experience and expertise is technical and as such is attracting a different kind of employee, those with product, content and testing skills.
Sandra points to her colleague Aurelia Matras, who moved from the land-based team at Les A to the online casino, and was one of the WIG nominees. 'To be nominated you have to be remarkable,' explains Sandra. 'When it comes to online gaming it is about the product, the impact you have had, for example if you have developed something, and any policy that has been written, and excellence as a supplier. Aurelia has an interest in data and compliance and was seconded to online in lockdown.' Such opportunities are another example how Les A is embracing diversity.
The Group plays a prominent role in raising the profile of women in the sector. During the European Association for the Study of Gambling (EASG) conference, which took place in Oslo in Autumn 2022, Tracy Damestani, AG's Chief Corporate Affairs Officer, moderated a panel discussion around Women and Gambling Leadership. Tracy, who joined AG from the National Casino Industry Forum where she was CEO, and vice chair of the European Casino Association is another woman in a pivotal role at AG.
Whilst Sandra acknowledges that Les A is industry-leading when it comes to the workforce diversity, she is also keen to help keep pushing the boundaries. She acknowledges that there is a broader societal issue about women reaching their true potential in the workplace, particularly if they have children and are take time away from their career. 'Women are always compromising,' she says. 'Childcare is an important subject, and we have to ensure women and men are treated fairly.'
Sandra leads a large team of around 100 people, including 70 table staff who work around the clock to meet the needs of members. 'This is a social club not just a casino,' she explains. 'Members have business interests here too, and then they have a gamble.' Her team are key in rolling out AG's core aim of giving back; they champion good causes and embrace initiatives such as the Sumer of Sharing whereby members, staff and good causes benefit, and Safer Gambling month where they helped raise £500,000 for good causes.
Find out how other trailblazing women have made a positive impact in business.