Giving Back
Why the giving never stops
Giving Tuesday is a global generosity movement that inspires millions. For AG it also provides time to reflect on its year-round commitment to donating, volunteering, campaigning and supporting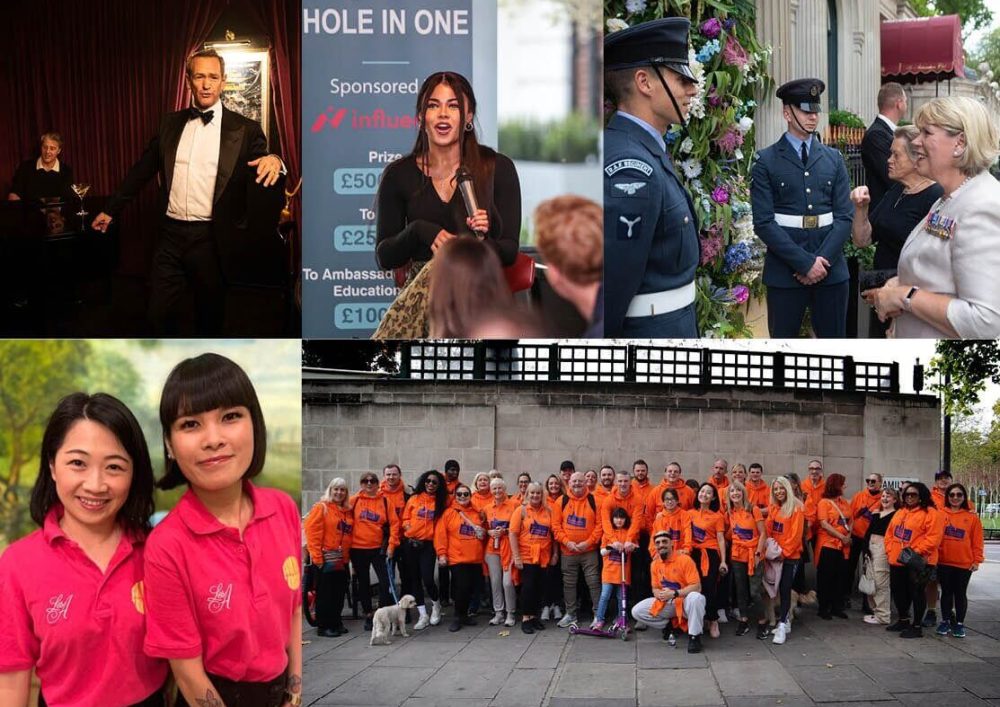 What started a decade ago as a simple idea to encourage people to do good, has grown into a global movement. Giving Tuesday inspires people around the world to volunteer their time, donate money, share skills, campaign, donate, organise community events, and so much more.
At Ambassadeurs Group (AG) this consistent approach to giving has underpinned its activities over the past year. In less than 12 months since the Group officially came together, with brands that operate in the land and digital-based sectors of gaming, e-commerce, hospitality, travel and entertainment, it has established its core purpose, which is shaped around raising standards and giving back.
From the outset AG knew its commitment to building better futures for its people, planet, members and communities, had to be about positive action. It could not be simply words, or unspecified ambitions around charitable giving. It was about setting clear objectives, showing that it was delivering on them, and then communicating achievements to stakeholders. Key to this was taking more than 300 staff – the WorkFamily – on the journey; they help by getting behind fundraising initiatives such as the Summer of Sharing and Safer Gambling Week, that encourage members to make donations to the Group's corporate philanthropy and community engagement.
Highlights include:
The move to create a Group began during the pandemic when staff at the land-based casino, Les Ambassadeurs Club, were furloughed as international travel halted. Under the leadership of CEO Kevin McGowen the Group explored how to protect jobs and find future growth. There were obvious opportunities, such as a move to online gaming, delivering the premium service with safer gambling standards members expect. Less obvious was the incubation of travel and e-commerce firms, and helping the AG WorkFamily develop new skills.
By the end of 2021 the Group signalled its intent with an industry-leading commitment to donate 1% of the casino's gross gaming yield in 2022 to the safer gambling funding body. It then defined four areas around which to concentrate corporate philanthropy and community engagement: 'mental health and wellbeing', 'education', 'safer gambling', and 'our community'. By organising its efforts in this way, AG can make a meaningful difference, grow and share its learnings, and deliver key campaigns throughout the year whilst supporting charities and good causes and building relationships with the third sector.
A new Group website was created to update on progress. Website content dovetails with the newly created quarterly Philanthropy newsletter, sent the WorkFamily.
The WorkFamily continue to be supported. The most high-profile initiative is the Ambassadeurs Academy which aims to make learning and upskilling available to all regardless of the job currently done or any academic achievements. The Group has also committed to a Living Wage PLUS where the lowest paid have seen a significant increase in their income.
For the leadership team, this commitment to putting its own people at the heart of all the Group does helps deliver on its ambition to build better futures.
Photographs show highlights from AG's giving back